The SiLA Data Standard allows not only a harmonized data access to the devices but is the basis for further data mining and analysis functionality accessing a standardized data base. The Data Standard covers the following main features: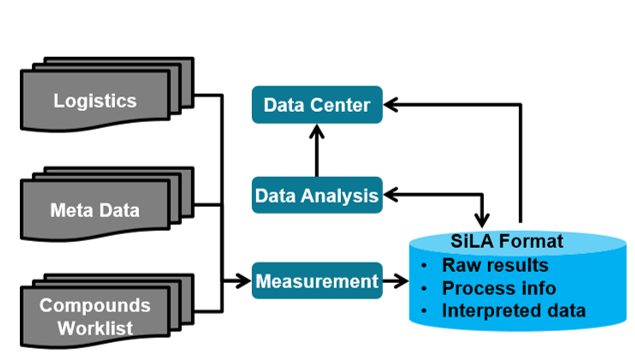 SiLA Data Standard will be based on AnIML to provide a well structured, proven in use data format to the community.
It can be used to represent result data of micro plate readers, liquid transfer data, or sample content. The data structure allows:
to provide meta data including hierarchical properties,
to offer a plate map split into different roles, such as positive control and negative control,
to give information about the labware, such as its bar code or the count of positions, and
to provide the measurement results from single measurements or from different measurement techniques in measurement series.